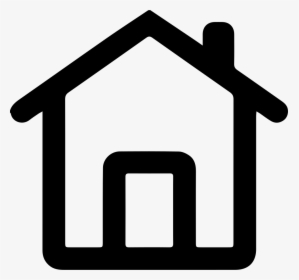 > Courses > IELTS Courses > IELTS Foundation
Personal Training : International English Language Testing System
If you want to study quickly or deeply or you have a specific requirements, you should go for personal training. It is customised according to experience & requirements.
   Instructors:
   NIL Trained & British Council Certified 
(Credit/Debit EMI Available)
₹7990-14990
21,567 already enrolled
1:1 training with customised curriculum according to needs of the student.
1 to 2 Months / 22 to 44 hours
What you can learn, customize according to you.
Foundation Grammar

You will learn basic concepts of English grammar and how to use them in writing and speaking.

Advanced Grammar

You will also learn advanced level concepts like conditional sentences, passive sentences et c and their utilisation for a specific purposes of IELTS speaking and writing.
Score building

You will learn how to select, choose and find answers in reading & listening sections and verify their accuracy with tipsto score highest possible bands in the test.

Strategic Management

You will learn the strategies to manage your time and answer the questions in reading and listening sections of the test.
Want something quicker?
Check out our crash course on IELTS. (Not recommended for beginners).
IELTS Turbo
Overview
Upto 44 Hours of 1:1 Live Sessions.
Upto 44 Hours of Audited Practice Sessions
Upto 10 Full Length Mock Tests
Grammar - Correct use of Tenses
It is important to know which tense structure should be used in what circumstances with appropriate grammatical rules. This topic covers all parts of tenses in brief to rectify the grammatical errors that you may commit while writing or speaking.
Prepositions are an important part of grammar as they play a key role in expressing the relationship between words and phrases in a sentence. Prepositions are words that typically come before a noun, pronoun, or gerund, and they indicate location, direction, time, manner, and other relationships between the elements of a sentence.
Grammar - Conjunctions & Cohesive Devices
Conjunctions are very important in order to make sentences more complex, which is a necessity for IELTS writing test for coherence and cohesion parameter.
Grammar -Conditional sentences
Conditional sentences are those sentences which have two different classes dependent on each other to make a proper sense, it is important to include these sentences to provide variety in the sentence structures.
Grammar -Passive Sentences
Essentially those sentences which lack a subject or an active executive of the verb are called passive sentences. Important for grammatical range and accuracy parameter.
Grammar - Usage of Modals
Correct usage of modal verb is important to make grammatically accurate sentences. They include should, would, can, could, might, may, should have, could have, would have etc.
Understanding of IELTS parameters is very important in order to attain a good score. Under this section, you will be given detailed information about all the parameters and how to work on those parameters.
IELTS writing requires deep understanding of the structures of essays, reports and letter writing in accordance with the set parameters. 
As the first task of IELTS writing, either report or a letter is asked to be written (depending on general and academic variants) on the given points or data.
Sample Question Some people believe that unpaid community service should be compulsory in high school programs (for example, working for a charity, improving the neighbourhood or teaching sports to younger children).
Problem and Solutions Essay
Sample Question Students are becoming more and more reliant on technology.
What are some of the problems associated with reliance on computers, and what are some of the possible solutions?
Advantages/Disadvantages Type Essay
Sample Question Technology is being used more and more in education. Discuss the advantages and disadvantages.
Sample Question
Technology is being used more and more in education. Some people say that this is a positive trend, while others argue that it is leading to negative consequences.
Discuss both sides of this argument and then give your own opinion.
Sample Question As most people spend a major part of their adult life at work, job satisfaction is an important element of individual well-being.
What factor contributes to job satisfaction?
How realistic is the expectation of job satisfaction for all workers?
Understanding the reading section scoring parameters and the structure of the test.
IELTS Reading Question Types - Expand to see
Note: All types of questions are not intended for IELTS General and Academic
1) Multiple choice questions
These are types of questions that requires you to pick the correct answer from the given choices which are in capital letters of ABC and D. This type of questions tests your ability to understand detailed and specific information.
2) Information identification questions
These are types of questions that requires you to identify whether the given information is either true false or it's not given. This type of question tests your ability to clearly understand what the text is talking about.
3) Information matching
These types of questions requires you to find a specific information and placing them where they fit to be. You need to have clearly understood the text and be able to understand every paragraph and what information it contains.
4) Headline Matching
These questions requires you to pick a heading from the given headings and place each of them to the paragraphs. Mainly, if you have clearly understood the given text, you'll be able to make a heading out of every paragraph.
5) Sentence completion
In this type of question, you will find an incomplete sentence. You are supposed to complete it with words taken from the text. You therefore need to quickly map the incomplete text to a particular location in the text for you to find the correct answer.
6) Summary completion
A summary part of the text will be given to you. You are required to complete it by picking words from the text with a given maximum number of words to complete it.
7) Features matching
These are types of questions that that requires you to find a specific information about given features and match it. For example you can be given different people who discovered different things at different times. You are now required to match who discovered what at what time. You therefore need to be very keen when matching.
8) Matching sentence endings
This is a very simple question. Part of a sentence is picked from a line in the text. What you need to do here is to just locate where it has been taken from and complete the sentence and there you have your have your correct answer!
9) Short answer questions
You have to be extra careful here! This is a question that expects you to answer the question from the given facts in the text. Moreover you need to check the number of words because you are limited. A maximum number of words is always given.
10) Matching information
You just need not to get this question wrong. All that is required of you here is to find some given information and place them where they fit.
You need to be settled, organised and ready for what's coming. Read and listen to the instructions very carefully. Many students throw away easy marks by misreading or not following simple instructions.
Conducting 3 stage interview like IELTS Exam. 
Introduction: 5 Min 
General Questions based on your life and experiences
Cue Card : 3-4 Min
You will be given a topic to speak on for 2 min. You get 1 min of time to prepare.
Conversation on the cue card : 5 Min
The interviewer will ask a few follow up questions on the topic.
Sunday Webinar
Join our open webinar on Sundays to improve your English communication skills and to get in touch with her huge community of students.
Register Free
Join industry-leading course
National Institute of Language provides top quality trainers with updated curriculum for best outcomes.
Learn from British Council and Cambridge certified trainers.
Practice on an exact replica of actual IELTS computer delivered platform.
Get proper assessment and detailed feedback on your performance by artificial intelligence.
Engage in community activities to make connections for your future study abroad and Migration programmes.
Students trained over the years
8+ band scores and counting
Success rate in industry leaders
*Expected outcome by the end of the course.
*The results may vary depending upon individual's skill set, and the time put in practice. This should not be taken as a guarantee, but a general guideline.
Writing Skills
CEFR C1 Level Proficiency
85%
Grammar Skills
CEFR C1 Level Proficiency
90%
Speaking Skills
CEFR B2 Level Proficiency
75%
Listening Skills
CEFR C1 Level Proficiency
87%
Comprehension Skills
CEFR C1 Level Proficiency
86%
IELTS Band Expectations
7.5
Overall
Get exclusive access to career resources
📑
Resume Review
Get your resume reviewed for universities or colleges for free.
🖨
Application Support
Get support for choosing and applying for different colleges and universities.
🛫
Visa Support
Get assistance in getting a visa and for Visa interview.
Get access to more than 4000 International universities and colleges
Akil Ghani
@ghaiaikil
Nil had good online platform and live sessions were very helpful. It was very good training institute, trainer (Jagjeet mam) is having very good knowledge and share it. Good explaining skills as well. Trainer knowledge is excellent and very much descriptive and very friendly while explain any concept. Thank you so much
Yashmeet Saini
@yashmeet
I had a wonderful experience at NIL as it helped me to overcome the major challenges which I was previously facing in my english communication, vocabulary and debates as well! I had prepared for IELTS and my experience was just amazing! Doubt-solving sessions were organised every week and I became confident in each section of IELTS under the guidance of my mentor!
Shilpi Samantha
@shilpisamantha
I was associated with Nil for about one month but the bond I shared with my mentor Ms. Veronica was beyond words. She not only worked on improving my skills but also helped me gain a lot of confidence. Her feedback worked as a magic and now I feel much confident than ever. I am thankful to Nil and Ms. Veronica for bringing the best in me.
Samyak
@smykdura
I recently had the pleasure of taking classes at the National Institute of Language, and I must say that my experience was nothing short of exceptional. In particular, I had the privilege of being taught by an extraordinary instructor named Shiva Singhal sir, who truly made a significant impact on my learning journey.
We have a reputation among students
I made the best decision when I joined NIL for my IELTS preparation. I tried earlier as well, but could not get a score better than 6.0. I thank my trainers and the team of NIL for making my dream come true.
I always had a dream of studying in Australia. I searched for good online courses for IELTS preparation and got to the National Institute of Language. They not only prepared me for the test but also helped me out through my entire admission process.
If you are looking to migrate to a different country, do not look any further than National Institute of Language. For Migration, there is a higher score requirement in the test and I got a score of 8.0 in my first attempt with an NIL.
Thanks to National Institute of Language, I'm currently studying in one of the best universities in Canada and living my dream. I would highly recommend joining NIL for your IELTS test preparation, if you are serious about it.
CBT Mock Tests
Access to computer delivered mock tests with artificial intelligence powered assessment system. User experience mimics the actual interface of IELTS examination.
Unlimited Practice
You get access to a portal where you can attempt as many tests as you want to hone your skills in all four sections of the test. You get the detailed report on your performance as you go along.
Free Consultation
If you're going for studies abroad, you can get a free consultation for your application, visa, filing, post, landing support and everything that you can think of.
National Institute of Language has built from scratch a proper testing system powered by artificial intelligence. This system mimics the actual user interface of IELTS, TOEFL, PTE, OET Computer deliver tests.
Detailed reports
System understands your weaknesses and strengths and displays in graphical and easy to understand format as a comprehensive report.This helps in not only the students but also the trainers to work on specific areas of improvement during the live classes.
Choose from below options.
Crash Course
IELTS crash course for fast paced preparation. 
★4.8 (9.5k Students)
Difficult | Level B2 | 1 Months
Ext. Crash Course
Extended crash course for fast paced preparation. 
★4.7 (12.5k Students)
Difficult | Level B2 | 45 days
Complete Course
Comprehensive course for complete preparation. 
★4.9 (19.5k Students)
Average | Level B1 | 2 Months
Exteneded Course
IELTS Extended course for full preparation. 
★4.7 (17.5k Students)
Beginner | Level A2 | 3 Months
IELTS Personal Training
₹7990-14990